CRM Development
A Customer Relationship Management System (CRM) is a tool to help streamline and simplify interactions between employees and with your customers. CRMs can offer automation, synchronization and organization for sales, marketing, customer service and technical support. Automating office tasks or standard procedures will eliminate human error and relieve employees from some of their daily grind.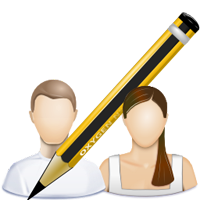 Features and Benefits
Quality & Efficiency
Increase Profitability
Decrease overall costs
Role Based Authentication
Theming via MVC architecture
Security
(prevent SQL injection, XSS, and CSRF attacks)
XHTML compliance
We develop CRM applications to make your business more streamlined and simplified. Contact us today for a free consultation and one of our experienced CRM Consultants will take a look to see how we can help save you time and money.